EQUIPMENT
Everything you need to always stay in touch
Rent an Xfinity Wireless Gateway
Rent yours for only $14 a month (plus taxes and fees). It gives you clear calls and doubles as a WiFi router for Xfinity Internet.
Purchase your own modem
Prefer to buy your own? Check out our list of compatible modems that work with Xfinity Voice.
Wireless Gateway
Wireless Gateway
Your all-in-one device
WiFi/Internet
Hide
Unlike traditional home phones, Xfinity Voice operates over an Internet connection to give you amazing call clarity and other great features. That means it requires a voice modem to work. Our Wireless Gateway is a voice modem and WiFi router in one, connecting you to Xfinity Voice and providing fast Xfinity Internet throughout your home.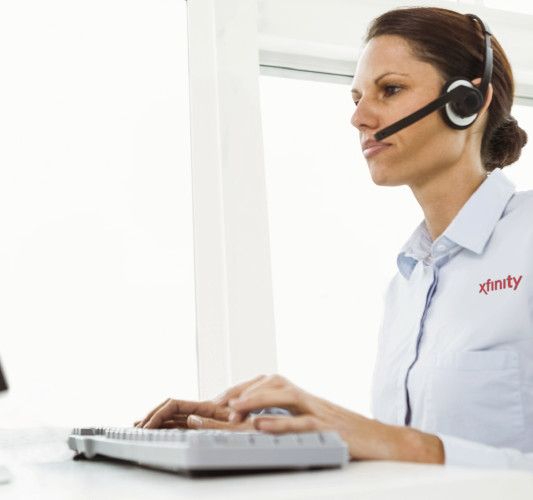 Wireless Gateway
Wireless Gateway
Security and 24/7 support
Security/Support
Show
Rent a Wireless Gateway and you'll get 24/7 customer support, plus proactive security and device updates. You'll also get enhanced 911 (E911) where available, so when you dial 911, your phone number and location are automatically sent to the operator during the call.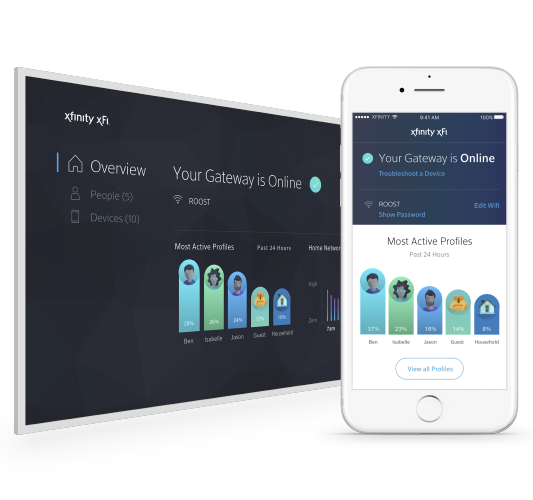 Wireless Gateway
Wireless Gateway
Change the way you WiFi
Internet Features
Show
Bundle Voice with Xfinity Internet and you'll get access to xFi — our ultimate home WiFi experience. With xFi, you get the speed, coverage, and control you need, including Parental Controls and easy-to-use tools you can manage from anywhere, on any device.
Learn About Xfinity xFi
Self-Installation
No technician needed! It's quick and easy to install your Wireless Gateway. Then, you'll be talking to friends and family in no time.
Professional Installation
Prefer not to DIY? We offer convenient, two-hour appointment windows, seven days a week, day or night. Installation charges apply.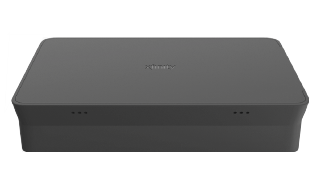 Battery Backup
Power outage? Network failure? Your phone service can remain available for up to eight hours with a backup battery. Purchase a backup battery for a one-time fee during checkout when you rent a Wireless Gateway and it will be provided with your installation.
*Restrictions apply. Not available in all areas. Limited to residential customers. Equipment, Installation, taxes, fees, including regulatory fees and other applicable charges extra and subject to change. Pricing subject to change. Carefree Minutes requires subscription to Xfinity Digital Voice Service at regular rates and applies to direct-dialed calls from home to locations included in the plan (except mobile numbers and operator services). Unused minutes do not roll over to the following month. Xfinity Digital Voice® Local with More® pricing applies to direct-dialed local calls from home to locations covered by plan. Please call Comcast for coverage areas. Additional charges may apply for calls beyond coverage area. Service (including 911/emergency services) may not function after an extended power outage. Universal caller ID requires subscription to Xfinity Digital TV and Internet Service. Unlimited calling on mobile devices requires download of the Xfinity Connect app. Standard data charges may apply. Check with your carrier. Price of renting a Wireless Gateway is in addition to the cost of your Internet package and is subject to change. 30-Day-Money-Back Guarantee applies to one month's recurring service charge and standard installation up to $500. Call for restrictions and complete details. Comcast © 2021. All rights reserved.